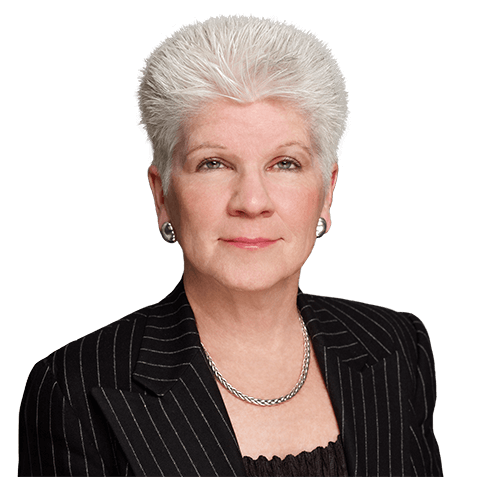 Lynn L. Bergeson
President
Overview
President of The Acta Group (Acta®), Ms. Bergeson counsels clients on issues pertaining to chemical hazard, exposure and risk assessment, and risk communication. She has earned an international reputation in the legal and regulatory aspects of conventional and nanoscale chemical regulatory programs under the Toxic Substances Control Act (TSCA), the Federal Insecticide, Fungicide, and Rodenticide Act (FIFRA), the European Union's Registration, Evaluation, Authorization and Restriction of Chemicals (REACH), and on issues pertinent to nanotechnology and other emerging transformative technologies. Specialties include chemical product approval and regulation under TSCA, FIFRA, and REACH, as well as nanoscale substances and nanomaterials law, policy, and regulation.
Representative Engagements
Assists a global manufacturer of industrial and consumer products to register and maintain chemical product approvals in all jurisdictions in which its products are marketed.
Assists several biobased chemical manufacturers to address difficult TSCA nomenclature and chemical identity issues and to devise and implement product stewardship protocols to manage these products with downstream stakeholders.
Assists clients to prepare and obtain approvals for chemicals produced by intergeneric microorganisms.
Professional and Community Involvement
Regent, American College of Environmental Lawyers, 2022 – ; Executive Committee, American College of Environmental Lawyers, 2022 –
Immediate Past President, Product Stewardship Society Board of Directors, 2021 – 2022; Member, Product Stewardship Society Board of Directors, 2015 – 2022
Chair, IBA, Agriculture and Food Section, 2022 – ; Senior Vice Chair, IBA, Agriculture and Food Section, 2018 – 2021
Appointed by Maryland Governor Martin O'Malley to serve on the Washington College Board of Visitors and Governors, 2013 – 2016, and by Maryland Governor Larry Hogan, 2016 – 2022
Chair, ABA Section of Environment, Energy, and Resources, 2005 – 2006
Chair, ABA Section of Environment, Energy, and Resources Special Committee on TSCA Reform, 2009 –
Vice Chair, ABA Section of Environment, Energy, and Resources Committee on Pesticides, Chemical Regulation, and Right-to-Know, 2008 –
Editor, ABA Section of Environment, Energy, and Resources Pesticides, Chemical Regulation, and Right-To-Know Committee Newsletter
Member, ABA Section of Environment, Energy, and Resources Governance Committee, 2013 – 2014
Member, Industrial Biotechnology Journal, Editorial Board, 2014 –
Member, the American National Standards Institute (ANSI) Nanotechnology Standards Panel (NSP) Steering Committee, 2004 – 2005
Chair of the Environment, Health, and Safety Committee of the NanoBusiness Commercialization Association
Member, Steering Committee of EPA's Pollution Prevention through Nanotechnology Conference
The President's Council of Advisors on Science and Technology Nanotechnology Technical Advisory Group (PCAST nTAG)
Member, the ISO Technical Committee 229 on Nanotechnologies Steering Committee Member, the Organization for Economic Cooperation and Development's (OECD) Conference on Potential Environmental Benefits of Nanotechnology: Fostering Safe Innovation-Led Growth, Paris, France, 2009
B&C, Acta, and BCCM
provide a full range of global support

for the commercialisation of chemicals, biocides, and products of industrial biotechnology, nanotechnology, and synthetic biology. View Our Services